Update 860: Big easy "Workout now" button on your home screen
Ever forget which workout is next?
Happens to me all the time. You're ready to train, but you first have to fumble through your workouts, frowning while you remember which one is up today. Big hassle.
This update fixes that with a large easy "Workout now" button on your home screen. Open the app, tap "Workout now", and today's workout opens and you're ready to train. It doesn't get much easier.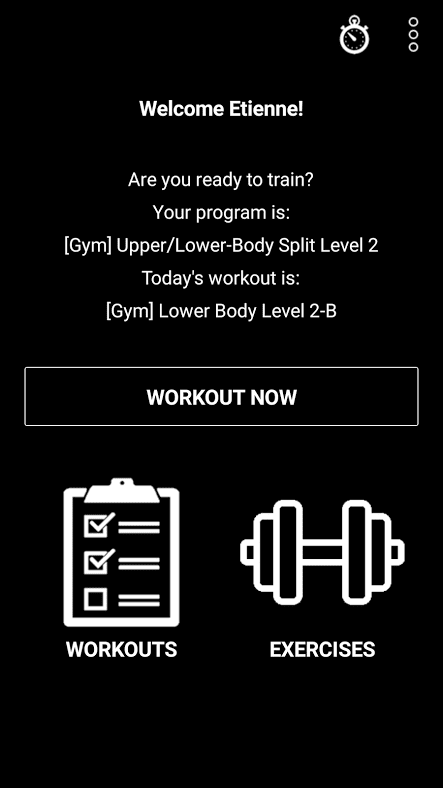 This is especially useful if you work out on an unusual cycle (like a 5-day cycle). We'll be using this feature a lot with our upcoming level 3 workouts, because level 3 workouts will have A/B/C versions of each workout (that's up to 6 workouts per program).
We've also tweaked the AI behind the app. If you lift with weights between 0 and 40 kg, you'll get better, even more accurate recommendations now.
This update is now in beta and it should be public early next week. In the next update, you'll see your progress on the home screen, and how close your are to leveling up your workouts automatically. We'll also implement level 3 workouts.
Thanks for reading this far,
Carl Juneau, PhD
Founder and CEO, Dr. Muscle
Dr. Muscle helps you build muscle faster with AI