Top 5 sources of muscle science for nutrition, hypertrophy, and strength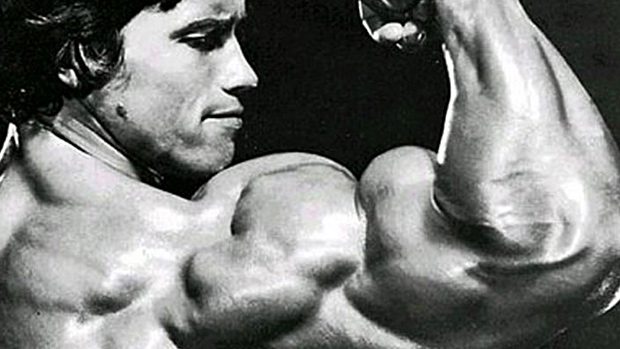 I once heard that "Science is the only news" (I think it was Peter Attia, on a podcast). I'm not sure it's the only news, but keeping current on "muscle science" sure gives you an edge when it comes to getting lean, fit, muscular, and strong.
And with data showing it takes about 17 years "for research evidence to reach clinical practice" (Morris et al. 2011), I like to get my muscle science news as close to the horses's mouth as possible.
Here are my favourite sources:
(You'll notice these sources are not journals — they're all experts reporting and commenting on the news. That's a plus in my book, because you get the added benefit of their expertise and insight. And often, they summarize the original articles for you, so you learn more in less time.)
1- Bodyrecomposition.com is the home of Lyle McDonald, a physiologist who writes on fat loss, nutrition, muscle gain, and training. Lyle is also openly bipolar, which might explain how he can synthesize so much research (his book on protein cites 522 papers — that's more than my own PhD thesis). He posts almost daily in his popular Facebook group (15,041 members).
2- Lookgreatnaked.com is the site of Brad Schoenfeld, PhD. Brad is widely regarded as the leading researcher on muscle development and fat loss. He's published over 135 peer-reviewed papers, and often breaks them down on his blog. He's also a lifetime drug-free bodybuilder who's won numerous titles.
3- I write about Muscle Science on this blog, where I focus mostly on training for hypertrophy.
4- Brinkzone.com is the blog of industry veteran Will Brink. Will is a supplement expert who's published in over 50 scientific journals and popular magazines. He's also a SWAT Trainer and one of the few sources I trust for supplement info.
5- Monthly Applications in Strength Sport (MASS) is a research review with Eric Helms, PhD, Mike Zourdos, PhD, and Greg Nuckols. They review strength, hypertrophy, and nutrition science.
– Eric Helms has a PhD in strength and conditioning, and M.S. in exercise science, a second M.S. in sports nutrition, and B.S. in fitness and wellness. He's also a pro natural bodybuilder international competitor in powerlifting.
– Mike Zourdos has a PhD in exercise physiology, M.S. in applied health physiology, and B.S. in exercise science. He also competes and coaches in powerlifting.
– Greg Nuckols is a world-record powerlifter (in the 220lb and 242lb classes) and coach to hundreds of athletes.
Each month, they cover 7 new articles, and now they have a huge archive of 225 articles and videos and 150 audios.
I really like their audio roundtables, and listen to them when I work out. Each month, Eric, Mike, and Greg sit down and discuss all the studies they reviewed that month. If, like me, you lack time to keep up with the written material, you'll love the audios.
Imagine loading up a big barbell and getting ready to crush a squat PR while you listen to some of the world's top coaches explain the science of getting bigger and stronger. It's a lot of fun. And you can do exactly that when you sign up for MASS.
MASS is a paid review, but you can save with their lifetime subscription. It's not cheap, but if you can afford it, in 10 years, you'll be glad you saved all that money. I got mine 2 years ago, and it's been a great investment.
(I will make a commission if you sign up. But that's not why I mention them. I'm just happy to recommend a top-notch resource I use myself.)
By the way, they also have a group on Facebook just for customers where you can discuss the studies with Eric, Greg, and Mike. I'm there too, and we've had some epic discussions. It's a great place to learn and share.
I hope to see you there, and that you've found the above resources useful. They've been to me, and help me stay on the top of the science so I'm a better lifter and coach.
Yours in muscle science and health,
Carl Juneau, PhD