10 best weight lifting tracker apps to log gym and home workouts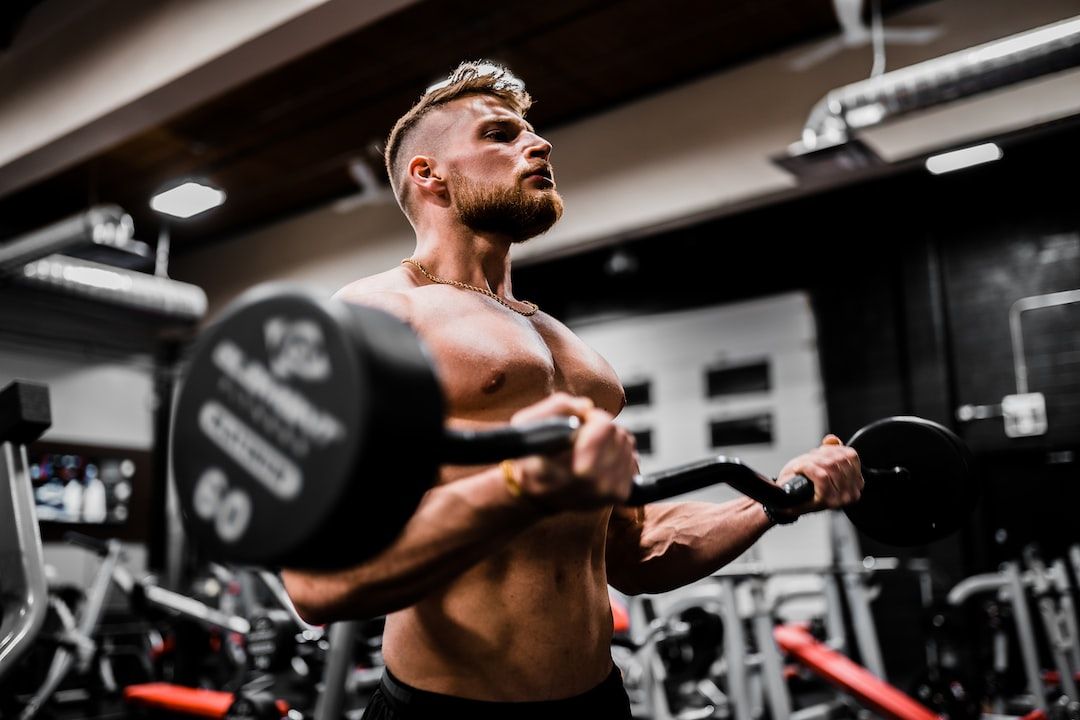 Are you looking for the best weight lifting tracker apps to help you log your gym and home gym workouts? Look no further! In this article, we'll discuss the top 10 weight lifting tracker apps that will help you keep track of your workouts and progress. From comprehensive workout tracking to tracking reps and sets, these apps will help you stay motivated and reach your goals.
But there's a twist!
You need to follow a plan or you will waste your time and effort.
These are the 4 steps to set the base of your body(re)building plan. Take a minute to think about the first two steps and we did the fourth for you.
Setting goals
Being honest to yourself about knowledge and experience in exercise
Committing to a program for at least 3 months
Identifying the right weight lifting app to help you do it
Here's the short of it:
Here are 8 of the best weight lifting tracker apps to log gym and home gym workouts.
1. Dr. Muscle: Developed by a PHD in exercise science this app does everything for you automatically. You don't have to research or test, proven
2. JEFIT: This app has features for tracking and logging your gym workouts. It also has a nutrition tracker and access to a huge library of exercise videos.
3. Strong: Strong is another app that tracks your reps, sets, and weights, along with your rest times. It also has a timer to keep you on track.
4. FitNotes: FitNotes is another great app for tracking your gym and home gym workouts. It also comes with a built-in calendar and tag system for organizing your workouts.
5. MyFitnessPal: This app helps you track your nutrition and exercise, so you can get the most out of your gym workouts.
6. Gym Hero: This app makes it easy to log your gym workouts. It includes a timer, rest timer, and the ability to track multiple exercises.
7. Gymworkout. This gym workout app boasts a sleek and intuitive user interface, making it easy for users to track their progress and plan their workouts
8. Freeletic: Freeletic is a popular fitness app that offers high-intensity interval training (HIIT) workouts, which can be effective for losing weight but may not be the best option for those looking to gain mass
Identifying the Right Weight Lifting Tracking App for You
Whether you're a regular gym-goer or just getting started on your fitness journey, choosing the right weightlifting app will be one of the most important decision you will take. Depending on your lifting knowledge and experiences, your objectives and your curent physical condition, the outcome of your efforts may vary.
A great exemple of this is people in bad physical condition subscribing to crossfit classes and ending up injuried. Depending on experience human body can take between 2 weeks and 3 months to adapt to effort. Crossfit is one of the most intense workouts out there and was originally designed for people already in good physical condition. Without any prior conditioning, doing workouts that are not appropriate might get you injuried.
So back to the workout apps. With so many options out there, it can be hard to identify the best gym tracker app for your needs. Unless you have studied exercise science or already have a program you've been following for a while that is working for you, I suggest you pay extra attention on Dr. Muscle App. It's the only app out on the market that was developped with the objective to 100% replace a live trainer for your workouts. Every single other app don't have the sophistication Dr Muscle have to create your workouts.
If all you need is a gym log, we've rounded up 10 of the best weightlifting tracker apps to help you log your workouts, track your progress, and get the most out of your fitness routine.
From beginner-friendly features to advanced analytics, our list has something for everyone. We've considered the features, user interfaces, and pricing models of each app to help you find the right weightlifting tracker app for you and your budget. So, let's dive in and explore the best gym log apps available today.
Dr. Muscle: World's Smartest Workout App
If you're looking for the best weightlifting app, look no further than Dr. Muscle. Not only this app allows you to log all your gym and home gym workouts, it will create every single workout you do using your past performances to adapt a long term program with 27 layers of exercise science research based evidence. That is like a pro sports or olympic athlete personal trainer would take charge of you and would never have a bad day.
The AI keeps track of everything from reps and sets to max weights and creates the very best workout possible for you that day, in your current physical condition, to achieve the fastest progress possible. This app can take men and women, people out of shape, people that never worked out, all the way up to pro athletes and provide them with a personalized workout that will give the the most out of every session.
Knowing you are doing the best possible workout plan will keep motivated and out the doctor's office after an injury. Give it a try and you won't be disappointed – it's the perfect way to take your lifting game to the next level.
Strong: Track Weight Lifting Exercises and Progress
If you're looking for an app that helps you keep track of your weight lifting progress, then Strong is the app for you. Whether you're training in the gym or at home, Strong lets you log and track your progress with detailed data. It also offers audio cues to help you with your form and has pre-created programs to get you started. With Strong, you'll never miss a beat in your weight lifting routine. One of the best log out there but there is no workouts.
Main feature: A gym log that understand what lifters needs
User interface: There is a learning curve
Download if: You are an advanced lifter and willing to waste a bit of time to get comfortable with the app
Don't download if: You want a program or workouts, there is none
FitNotes: Simple and Easy to Use Gym Logging App
If you're looking for an app that is simple and straightforward, FitNotes is the way to go. It offers users a customizable interface and easy-to-use tracking tools for tracking their gym sessions. It also has a variety of built-in exercises, so you can quickly and easily create your own new workouts to your log. Plus, you can set up reminders to make sure you never miss a workout. FitNotes is the perfect lightweight option for those who want to keep a detailed log of their weightlifting sessions.
Main feature: Easy of use gym log
User interface: Quite simple, looks a bit dated
Download if: You have a program and want to track you activity in a simple way
Don't download if: You need advanced metrics or need to know how much weight to put
JEFIT: Analyze and Track Your Workout Progress
If you're a trainer looking for an app that help you connect with your clients, then Jefit is the best weight-lifting tracker app you can find. Your clients will be able to share their workout data with you and you'll be able to adjust their programs from there. This app gives users the ability to track their workout progress, get real-time reminders, schedule future workouts, and even create customized workouts. Additionally, the app's tracking feature allows you to review histories and analyze performance so you can adjust your training accordingly. With a unique and user-friendly design, Jefit is an good weight lifting tracker app for all users. It's free version is quite good too
Main Feature: Thousands of exercises and workouts
User Interface: Well done and organized
Download if: You know what you are doing and have an plan to follow
Don't download if: You are a novice. You will get lost easily in the app switching programs and wasting your time and effort
Gym Hero: Exercise Log and Tracker App
This app is perfect for those who like to track their weight lifting progress at home or at the gym. It's an easy to use tracking app that allows you to log your exercise by body part, record your sets and reps, and even add notes about your workout. Plus, Gym Hero gives you an overview of your progress over time, so you can see how well you're doing. It's a great way to stay motivated and make sure you're improving. On the downside, the app havent been updated for 3 years so it seems to be working well in it's state but don't expect any improvement.
Main Feature: Complete Log+Tracker
User Interface: Well organized colourful and clean
Download if: You are looking for a tracker that won't be bugged after an update
Don't download if: You are just getting started and don't have a program to follow
Freeletics: HIIT Weight Lifting Tracker App
If you're looking for a comprehensive weight lifting tracker app with HIIT capabilities, Freeletics is the perfect choice. With a massive library of exercises, you'll be sure to find the perfect routine for your needs. You can also sync your data with Apple Health, so you'll never miss a beat when tracking your progress. And you can even connect with teammates for motivation and accountability! With Freeletics, you'll be doing something close to CrossFit
Main Feature: HIIT, works for weight loss
User Interface: Clean enough
Download if: You wants to lose weight
Don't download if: If you want to gain muscular mass
GymWorkout: Track and Analyze Your Exercises
GymWorkout is a great weight lifting tracker app to help you keep track of all your gym and home gym workouts. It offers comprehensive logging and quick tracking of your reps, sets, weights, and other workout details. You can also get detailed analytics to help you evaluate your progress and improve your performance. Plus, the app has a friendly interface and a vibrant community of users that are always willing to help. Whether you're a beginner or an experienced lifter, GymWorkout is the best gym tracker app to help you stay on top of your game.
Main Feature: It's top end User interface
User Interface: One of the top in the industry
Download if: You are looking for well made intrerface with good tracker-log
Don't download if: You are looking for a personalized program
MyFitnessPal: Nutrition, Fitness and Health App
MyFitnessPal is a fantastic weight lifting tracker app that is perfect for logging gym and home gym workouts. It allows users to plan workouts, log sets and reps and track progress in an intuitive and user-friendly way. The app also offers an in-depth nutrition tracking system and a wealth of health and fitness tips from professionals. MyFitnessPal is the perfect pick for anyone looking for an all-in-one solution to tracking their workouts.
Main Feature: Nutrition + fitness
User Interface: Well organized but looks simple and dated
Download if: You want to get a diet plan and do fitness
Don't download if: You want to be a weightlifter
Final Verdict: Best weight lifting tracker apps
In conclusion, out of the ten workout apps we reviewed, we believe that Dr Muscle is the best option due to its advanced AI capabilities. The app's ability to create a perfectly customized workout program for the user's specific needs helps to ensure that progress is made consistently and safely. By following a specific program, the risk of injury is minimized and the chances of seeing results are maximized. Overall, Dr Muscle's advanced AI and personalized program design make it the top choice for anyone looking to get fit and stay on track with their fitness goals.
FAQ
What is the best weight lifting tracker app?
A: Depending on your knowledge of exercice science it could be Dr Muscle or Jefit. There are many great weight lifting tracker apps to choose from, but some of the most popular ones are MyFitnessPal, FitBod, and Strong. These apps are great for tracking gym and home gym workouts and offer a range of features to keep users motivated and on track.
What features do the best weight lifting tracker apps offer?
The best weight lifting tracker apps offer a range of features, including the ability to track your progress, set goals, record your weightlifting form, and get personalized coaching and advice. They also include tools to measure your recovery and track your diet.
How Often Should You Lift Weights?
The frequency at which someone should lift weights depends on various factors, including their goals, current physical condition, and the specific muscles they are targeting.
In general, most people can benefit from lifting weights 2-3 times per week, with at least one day of rest in between sessions. This allows the muscles to recover and adapt to the stress of weightlifting.
If you are just starting out with a weightlifting routine, you may want to start with 2 sessions per week and gradually increase the frequency as your strength and endurance improve. It is also important to listen to your body and give yourself adequate rest to prevent overuse injuries.
It's always a good idea to consult with a fitness professional or a doctor before starting any new exercise program. They can help you determine the best frequency and intensity for your specific needs and goals.
How Quickly Can You Expect to See Results From Weightlifting?
The short answer is it depends. On your genetics, diet, and training program. Beginners may see fast changes, but progress slows as you become more advanced. It can take several months or years to see significant changes in muscle size and strength. Weightlifting is just one aspect of a healthy fitness routine, and a well-balanced diet and cardio exercise are also important. Stay consistent and patient for the best results.
What is the best weight lifting app for bodybuilding?
Dr. Muscle is the best weightlifting app because it essentially outperforms most live trainers and every other app on the market. Its advanced AI technology and personalized workout programs ensure that users are able to make consistent progress and achieve optimal results. Whether you are a beginner or an experienced weightlifter, Dr Muscle has the tools and resources you need to reach your fitness goals.