Why We Set Out to Build the Best Workout App and Make the World a Fitter Place
An open letter from our founder and CEO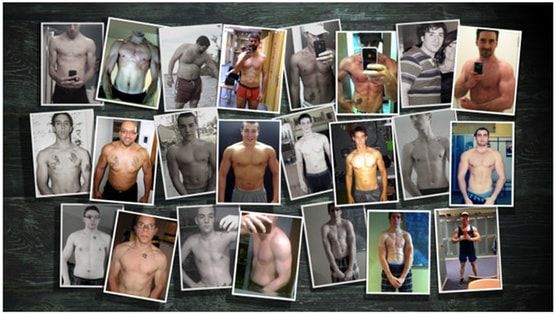 Hi,
I'm Dr. Carl Juneau. I've been a lifter and a coach for 20 years, and a trainer for the Canadian Forces.
I have a B.Sc in exercise science and a PhD in Public Health/Epidemiology (health statistics). I've helped about 10,000 people get in shape 1-on-1, in group classes, and online.
And I walk the walk, being in decent shape myself.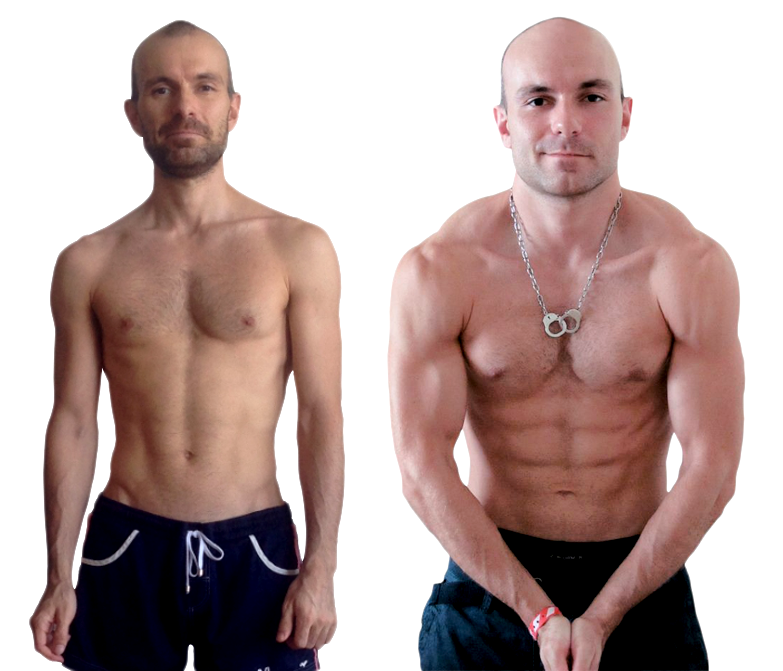 Getting in shape is hard
That's how I found that getting in shape is hard. It requires time, knowledge, and motivation.
And just when you think you're doing everything right, you can still get injured, get stuck, or lose motivation, and quit. And when you quit, you lose all your gains, and you have to start all over again…
The best way to ensure that doesn't happen is to hire a personal trainer to guide you, motivate you, and update your workout plan reguarly. But trainers are expensive…
I know: I've been a trainer for 20 years. Here are just some of the men and women I've helped: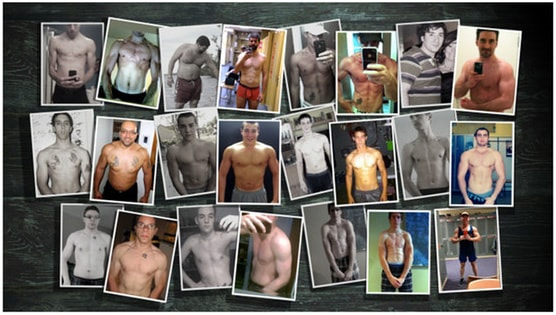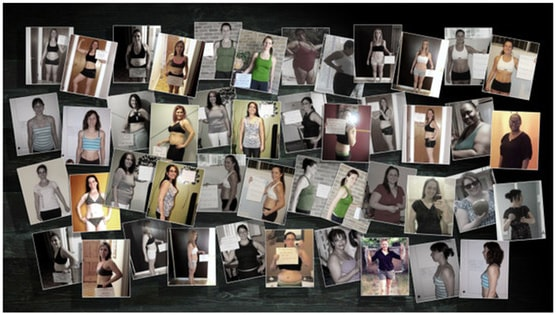 Now their results are not typical, and if you really want to get in shape, you'll need dedication, hard work, and a good workout plan.
That's why so many people fail, especially when they try to do it alone, without a trainer.
Our mission: Make the world a fitter place
As a personal trainer and a trainer for the Canadian Forces, I've seen first-hand how getting in shape can change your life.
When you improve your fitness:
You improve your health
You improve your looks
You improve your energy
You improve your strength
You improve your muscle mass
You improve your confidence
You improve your mood
You even improve your sex life!
So I almost couldn't believe it when it found out that only about 5% of people exercise enough for their health.
This lead me to public health. I wanted to help more people benefit from exercise. I wanted to make the world a fitter place.
So, in 2016, I finished my PhD, gathered a small team, and we started building this new technology. Our vision was to give you the ability to improve almost as fast as if you had trainer, but for much cheaper.
The world's smartest workout app
We ended up building Dr. Muscle, the world's smartest workout app.
With Dr. Muscle, in just a few taps, you get a custom program based on your goals, experience, equipment, and more—automatically.
With 23+ smart features, it guides you as you work out and optimizes your progress in real time, like a top trainer.
Dr. Muscle automates everything.
And every workout is unique, just like you. The result?
You get in shape faster, on autopilot. Try Dr. Muscle today—it's free.
We believe in hard work, honesty, and a drive for excellence
Building a great company is hard, just like building a great body.
It takes hard work, discipline, and determination.
As a company, we value the intense pursuit of excellence, honesty, and having the willingness to do the good but difficult things.
We also believe in fair, transparent pricing.
These values guide us in our mission to make the world a fitter place.
Praise for Dr. Muscle
Industry experts
Dr. Muscle is trusted by industry experts, such as...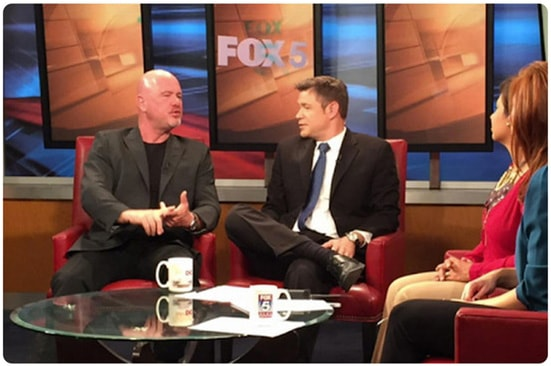 "Ever since I got hit by a car in college, I've looked for new and better ways to become healthy, lean, and fit. AI is the next frontier in fitness, and if you're doing any form of weight lifting, you should definitely check this new technology out. 90% of people over the age of 35 lose enough muscle every year to burn off an additional 4 pounds of body fat. Don't let this happen to you. Lift weights. You'll look and feel years younger. And this new technology may be the easiest and cheapest way to get there fast."

-John Rowley, best-selling co-author of "Old School New Body"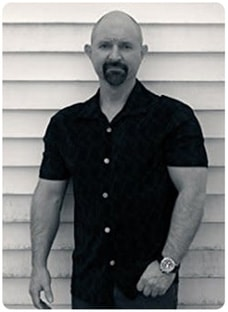 This new app looks like a winner. The app figures out sets, reps, volume, loading, and so forth, and does a damn good job of delivering a customized workout based on the individuals progress – or lack there of – using what's called "Daily Undulating Periodization" or DUP. Short of paying a good strength coach, this app could get a whole lot of people on track integrating the modern science-based approach to building muscle mass and strength while reducing the likelihood injuries and removing the guess work. So far, feedback from BrinkZone users of the app has been excellent."

-Will Brink, SWAT Trainer, Magazine Columnist (Over 50 mags in 9 countries), and author of Bodybuilding Revealed
Doctors and scientists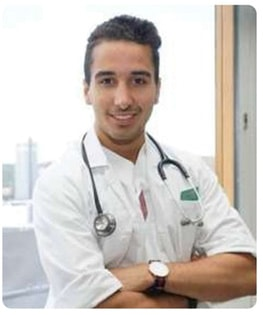 "This app creates new workouts automatically that are challenging enough for me to keep building muscle without overtraining. It also keeps me motivated by showing me my progress. I haven't skipped a workout since I started using it."
-Artin Entezarjou, MD, PhD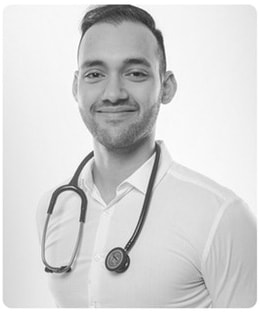 "Everything I share is backed by referenced scientific research. That's why I like Dr. Muscle – it automates almost all the relevant science."
-Omar Kaakati, MD
World Natural Bodybuilding Champion Jonas Notter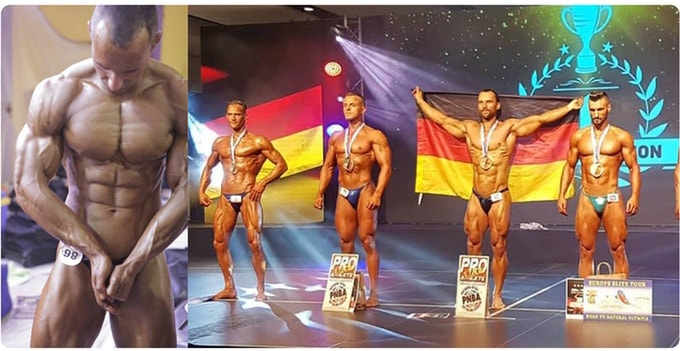 "I was never that heavy (95 kg) with a comparable shape. Very easy and satisfying for me to give up thinking about my training programming on a baily basis. Simple stupid and effective just follow the app and don't overthink to much"
-Jonas Notter, PNBA World Natural Bodybuilding Champion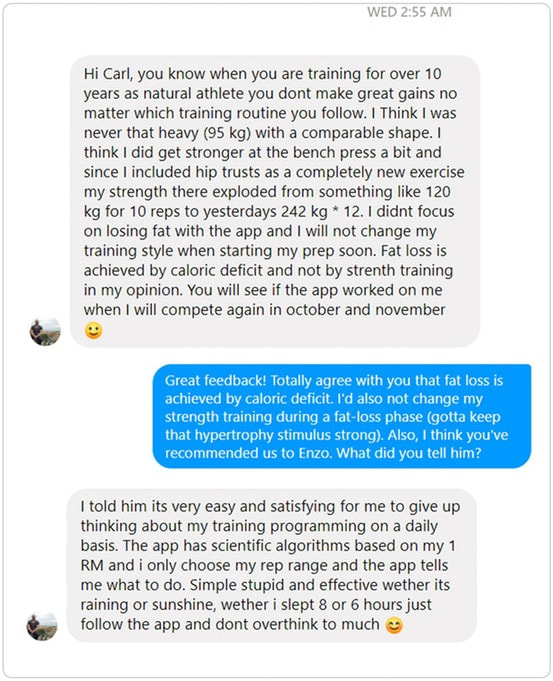 Read more customer reviews.
Ready to look and feel your best? Try Dr. Muscle, it's free.