Independent RP Hypertrophy App Review
Is the new Renaissance Periodization Hypertrophy App worth it?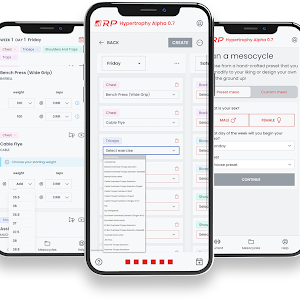 If you're looking for an honest, independent review of the RP Hypertrophy app, you've come to the right place.
Is the new RP hypertrophy app the secret weapon you've been missing, or just another fad in the fitness world? Let's find out together.
Before we jump in, a quick disclaimer.
Why should you listen to me?
I've been a lifter and a coach for 20 years, and a trainer for the Canadian Forces.
I have a B.Sc in exercise science and a PhD in Public Health/Epidemiology (health statistics). I've helped about 10,000 people get in shape 1-on-1, in group classes, and online.
And I walk the walk, being in decent shape myself.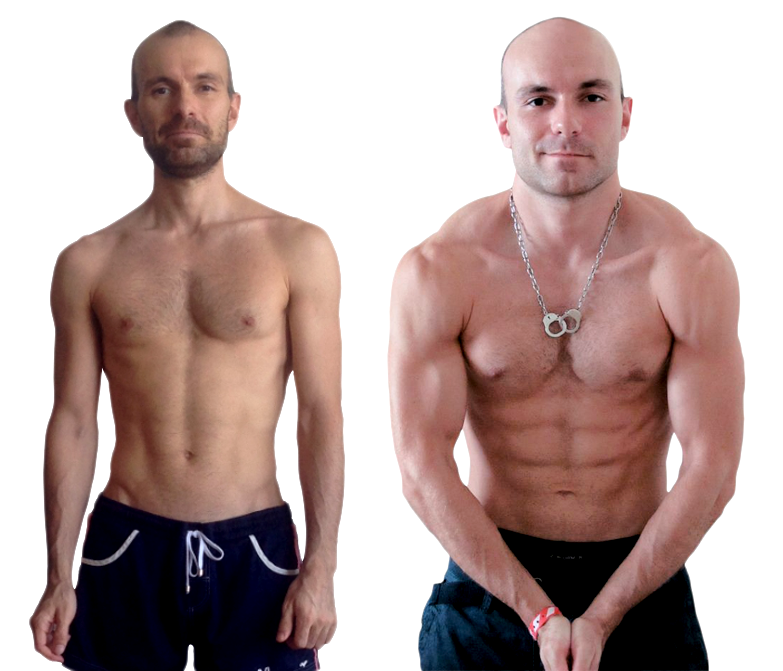 In 2016, I finished my PhD, gathered a small team, and started building Dr. Muscle. Since we compete with Renaissance Periodization, you might expect me to bash them.
Frankly, I won't.
I'll just show you what I found and let you make an educated decision.
RP Hypertrophy App Review
I've been checking out what people have to say about it. Here's the scoop.
However, the RP Hypertrophy app isn't without its downsides.
RP Hypertrophy App Pros and Cons
Let's break down the pros and cons of the RP Hypertrophy app:
Pros:
Cons:
Renaissance Periodization App Hypertrophy Progression
If the RP Hypertrophy App is to be any good, it has to be based on sound exercise science.
Especially when it comes to progressive overload.
This is where the controversy begins. Problem is, the team at Renaissance Periodization are basing their hypertrophy app on their unique approach to progression.
But many trainers believe it's subpar, including noted exercise scientist Dr. Eric Helms, PhD.
This sparked a debate hosted by Stevel Hall of the Revive Stronger podcast.
You can watch it here:
In conclusion: Is the RP Hypertrophy App worth it?
So, what's the bottom line?
The RP Hypertrophy app offers a unique approach to muscle building. It has its strengths, like a focus on hypertrophy and individualized adjustments. But it also has its weaknesses, like offline usage and cost. It might be great for pure hypertrophy, but it might not be the best fit for everyone's budget or training preferences​1​.
Is it worth the investment? The jury's still out. Some users love the training style and content, but think it's possible to achieve similar results with self-programming​1​.
Looking for an established, powerful, and free alternative? Try Dr. Muscle. Of course, we're biased. But we believe the results hundreds of users have gotten so far speak for themselves.
In the end, do your research, consider your needs and goals, and make the choice that's right for you. Remember, the best training program is also the one you'll stick with.
Stay strong!