Fitbod Free vs Fitbod Elite Review—Promo Code, Discount & More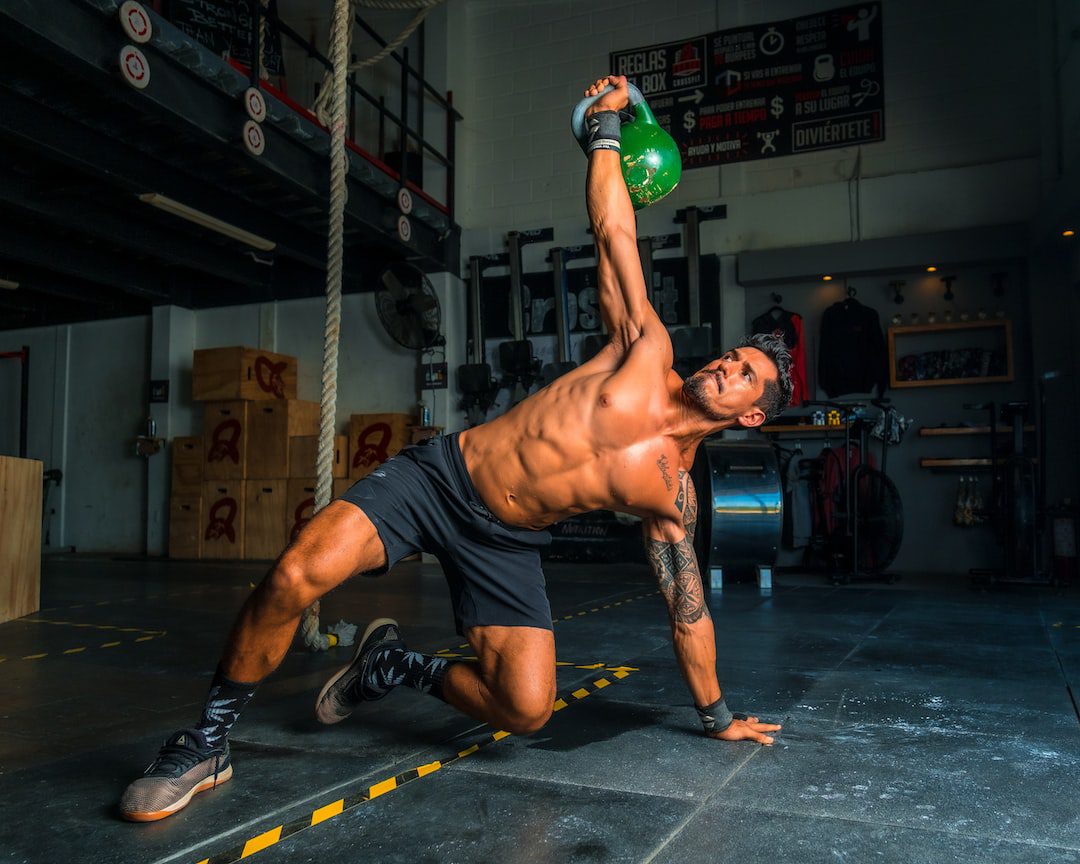 Brutal review
If you've just discovered the Fitbod workout app, you may be wondering…
Is Fitbod is worth the price?
What's the difference between Fitbod Free and Fitbod Elite?
Which promo code gives me the best discount on Fitbod Elite?
All important points before you decide if Fitbod is right for you.
In this article, I'm going to going to give you my brutal review of Fitbod Elite. Including:
Fitbod: free trial, features, pros and cons, pricing, and our brutal take
The best promo code for Fitbod Elite (found after painstakingly scouring the internet)
Free alternatives to Fitbod (including our top app for weight lifting workouts)
Let's go.
What is Fitbod Elite?
Fitbod is a popular workout app with big marketing dollars behind it.
So they call their subscription "Fitbod Elite". It's marketing speak.
The app aims to personalize your workouts to help you reach your personal fitness goals, claiming it uses an advanced algorithm to generate custom workouts tailored to each individual user's preferences and current level of fitness.
It also allows users to track their progress, set goals, and keep motivated. The app provides access to hundreds of exercises with step-by-step videos and detailed instructions for proper form.
So, is Fitbod Elite truly the best workout app out there? We'll give you our brutal take in a minute. But first, let's get the basics out of the way.
Fitbod Free vs Fitbod Elite
If you're looking for a new workout app, you might be wondering what the difference is between Fitbod Free and Fitbod Elite.
Fitbod Free is the trial version of the app and it's free to download and use for 3 workouts.
Fitbod Elite is the unlocked version of the app. You need to pay to unlock access to the next workouts and your training data.
In short, Fitbod Elite is a unrestricted version of Fitbod Free, with the capacity to develop and record limitless workouts. Whereas Fitbod Free grants a full access to the app for the first three workouts for free, then you have to upgrade to Elite.
Cost of a subscription to Fitbod
The cost of a subscription to Fitbod varies depending on which plan you choose. The Fitbod Free plan is, as the name suggests, free. However, it only provides basic features and access to 3 workouts.
The Fitbod Elite plan, on the other hand, costs $12.99/month or $79.99/year. It includes all of the features of the Free plan, plus access to more advanced workouts, custom meal plans, and more.
Fitbod Elite promo codes & discounts
Looking for a Fitbod Elite promo code or discount? Here's what we've found so far (all 25% off):
Want the latest codes and discounts? We update an article regularly with latest Fitbod promo code discounts as we find them so you can be confident you're getting the best deal.
You can also find occasional discount codes on Fitbod Elite by following them on social media or signing up for their newsletter.
Fitbod Elite: Brutal review
Fitbod elite is creates workouts using AI but it's designed to help novice users more than advanced users. This means that it will generate an appropriate workout for the user, but it won't challenge them to reach "Elite" levels.
It's good for novices looking fo personalized guidance and advice and to help new users stay motivated and reach their goals. It also helps tracking progress over time. It's going to target different muscle groups using strength training workout programs with available gym equipment.
We have seen worst personal trainers and weightlifting apps, Fitbod is good, but it's not great. Many advanced users experience with Fitbod report that they are not progressing as they would like and this is where they get their negative reviews. Yes the app analyzes your fitness level, it studies your past workouts, it provides your with a personalized workout but after a while you will start to find workouts easy.
Learn more in our full review of Fitbod.
Fitbod's workouts are too easy
After trying out both the free and Elite versions of Fitbod, I can't help but wonder if Fitbod's main objective is to keep their users subscribed as long as possible by giving them workouts that are not too chalenging.
An injuried user is not very profitable. The free version is great for those who are just starting out and want to get a feel for how the app works. The Elite version is simply the version you need to buy to keep accessing the app.
The main problem with Fitbod is that it's AI is very vanilla, almost aimed at the general fitness, beginner crowd. After using it for a while, you feel no progression at all. No real challenge. I'd be careful spending a full year subscription unless you just need to just maintain and do not care about progression
If you like Fitbod but not entirely convinced you should try this app
Dr. Muscle app is very similar in many points to Fitbod but it's artificial inteligence was developed by an exercise science doctor using the studies of best performing programs on elite athletes. The main difference is that Fitbod's AI will simply keep you busy with different workouts and exercises and after a while the AI used to build your workout will limit you.
Dr. Muscle includes everything you will find in Fitbod; personalized training, real-time feedback, automated progress tracking, and educational content and It is designed to help users reach their fitness goals in a safe and effective way. But there is more, the app also offers advice about nutrition, stretching and other important elements of a healthy lifestyle. Additionally, the app allows users to connect with experts for more personalized advice.
Where Dr. Muscle really stands out is in the AI creating your programs. The AI used to create your every workouts is using twice as much parameters and data to do it. As a result your workout will give you results faster and your performance ceiling will but much higher.
If you are about to comit to a new cycle of weightlifting using a workout app as a guide, you should definately give Dr. Muscle a try to make yourself an honest opinion about it.
FAQ
Is Fitbod free?
Yes, the app is free to download and use for three workouts. However, there is a premium version, Fitbod Elite, which offers the same features after your free trial.
What are the differences between Fitbod Free and Fitbod Elite?
None, fitbod free is simply a trial.
Is there a promo code or discount for Fitbod Elite?
Yes! You can use the promo code HOTELGYMS at checkout to get 25% off your first month of Fitbod Elite .
How do I cancel my Fitbod Elite subscription?
You can cancel your subscription at any time by going to the "Settings" page in the app and selecting "Cancel Subscription."
What app should I use if Fitbod was not good enough?
Dr. Muscle have everything nice Fitbod have but it's AI is twice as much more complex and provide it's users with workouts that will help them get faster and better results
Is Fitbod Elite worth it?
For novice users or casual workouts, I can say that Elite is worth the price. It's only $13$/month, and it's worth it if you're just trying to get started getting in shape and tracking your progress. It gives you more features and data to play with, which can help you improve your workout results.
Plus, you can always cancel your monthly subscription if you decide it's not for you. But watch out: yearly subscription are not refundable. If you're on the fence about whether to upgrade or not, I would say think about better options.
Can you use Fitbod on Android?
You can use Fitbod on Android devices by downloading the app from the Google Play Store. Once you have downloaded and installed the app, you will need to create an account and log in. After you have logged in, you will be able to access all of the features of the app.
Fitbod debuted its iOS platform in 2015, with the Android version coming along five years later in 2020. Progress has been sluggish, and many patrons are discontent with the Android app. Allegedly, it lacks essential functions such as preserving custom workouts and observing forthcoming exercises. Additionally, some have labeled customer service as "substandard".
To learn more, check out our guide on Fitbod for Android.
Fitbod vs Jefit vs other workout apps (alternatives)
If you're looking for a workout app that will help you get in shape and keep you motivated, you may be wondering if Fitbod or Jefit is the right choice for you. Both apps offer a variety of workout routines and tracking features, but there are some important differences to consider before you decide which one to use.
Fitbod is a subscription-based app that offers a variety of workout routines designed to help you achieve your fitness goals. It also includes a tracking feature so you can see your progress over time. Jefit is a free app that includes a database of workouts and exercises, as well as a tracking feature. One of the main differences between Fitbod and Jefit is the cost. Fitbod costs $12.99 per month, while Jefit is free to download and use.
However, Jefit does offer a premium version for $4.99 per month, . Another difference between the two apps is the type of workouts they offer. Fitbod offers mostly weight-lifting routines, while Jefit offers a wider variety of workouts, including bodyweight exercises, cardio, and stretching. So, which app is right for you? If you're looking for a comprehensive workout app with customized routines and progress tracking, Fitbod may be a good option. However, if you're on a budget or simply want access to a wide variety of workouts, Jefit may be a better choice.
Learn more in our full comparison of Fitbod and Jefit.
Is there a better app than Fitbod?
Fitbod is one of the most popular workout apps on the market and the reason why is simple; they have a huge amount of novice user who never did a structured program in their life. So these novice user goes on to have the best results of their lives and give blazing reviews, however Fitbod advanced user that are looking to be challenged in their programs are reporting that Fitbod is very easy and are looking for other options.
Dr. Muscle is one of them. Many advanced users that switched from Fitbod to Dr. Muscle are reporting that Dr. Muscle gives them the best workouts of their lives. The reason for this is that it's algorithm is programmed to provide the best workout every session using parameters based on your performance every sessions. Fitbod algorithm is programmed to keep it's users doing workout that will not be too hard but give them enough results.
Have a look at what people who have switched from Fitbod to Dr. Muscle are saying in.
Is Fitbod good for bodybuilding?
There is a lot of debate surrounding the effectiveness of Fitbod for bodybuilding. Some people claim that it is an excellent tool for building muscle, while others believe that it is not as effective as other methods. Sure, you can get in shape with Fitbod.
However, there are a few things you should keep in mind if you want to get the most out of it.
Fitbod is not a miracle solution. It will not magically give you huge muscles overnight. You will need to put in the work and dedication if you want to see results.
Fitbod is not a substitute for proper diet and exercise. If you want to build muscle, you need to make sure that you are eating enough protein and lifting weights regularly. Fitbod can help you stay on track, but it is not a replacement for a good diet and workout routine.
Third, some people have reported issues with the app itself. There have been complaints about crashes, bugs, and customer service problems.
You can learn more in our Fitbod for bodybuilding review (includes real results and user before and after photos).