Fitbod vs Fitness AI in 2023: Weight Lifting Apps Comparison and Expert Review
Which app is the best workout companion for lifters?
If you're looking to improve your physical fitness without spending a lot of money on equipment or personal trainers, this article is for you. We'll take a look at two strength training apps, Fitbod and Fitness AI, and compare their features. After exploring both programs, we'll look at:
Important features
Advantages and disadvantages
Overall user opinion
Why this review is different
Do you want to attain muscularity, might and a remarkable physique? If that is the case, this assessment is created for you. To make the appropriate choice for your requirements, we will compare Fitbod with Fitness AI.
Let's get going.
Fitbod: brief review
Sometimes it can be hard to see progress when you're trying to get in shape. But if you give up, you might have to start all over again. That's why it can be helpful to have a personal trainer, who can help you stay motivated and reach your fitness goals.
But personal trainers can be expensive, starting at around $500 per month. They also might make you pay if you miss a session. That's where fitness apps like Fitbod come in. They're like having a personal trainer in your pocket and can adjust your workout plan as you get stronger.
Here are some things to know about Fitbod:
It's like having a personal trainer on your phone
It can change your workout plan as you get fitter
It might be a cheaper option than hiring a real-life personal trainer
Key features of the Fitbod app
Making an exercise schedule that fits your lifestyle
Using what you have to get fit
Building muscle with a workout plan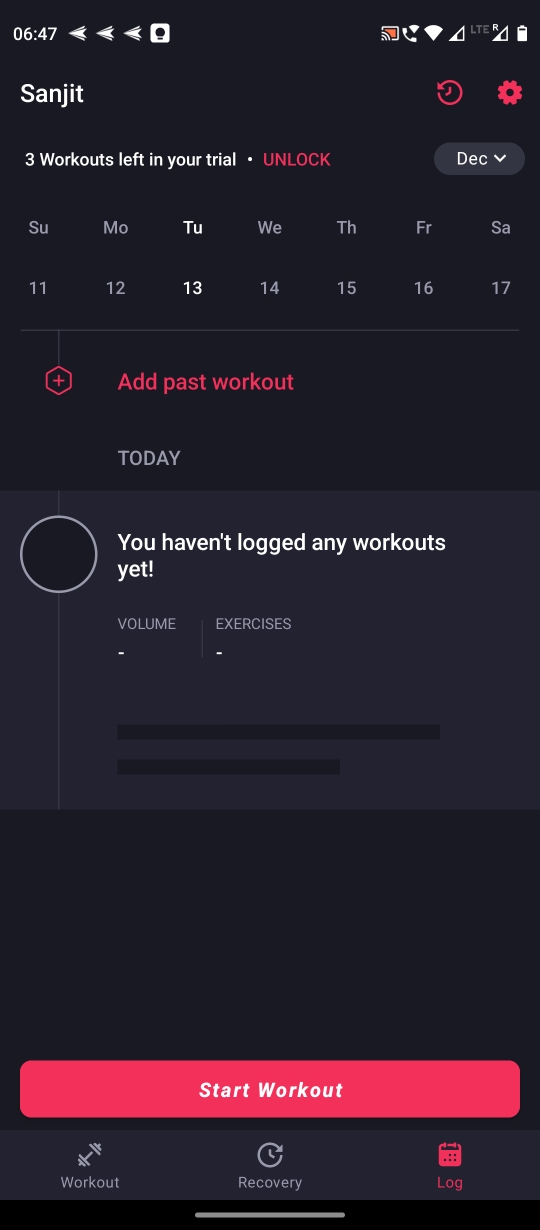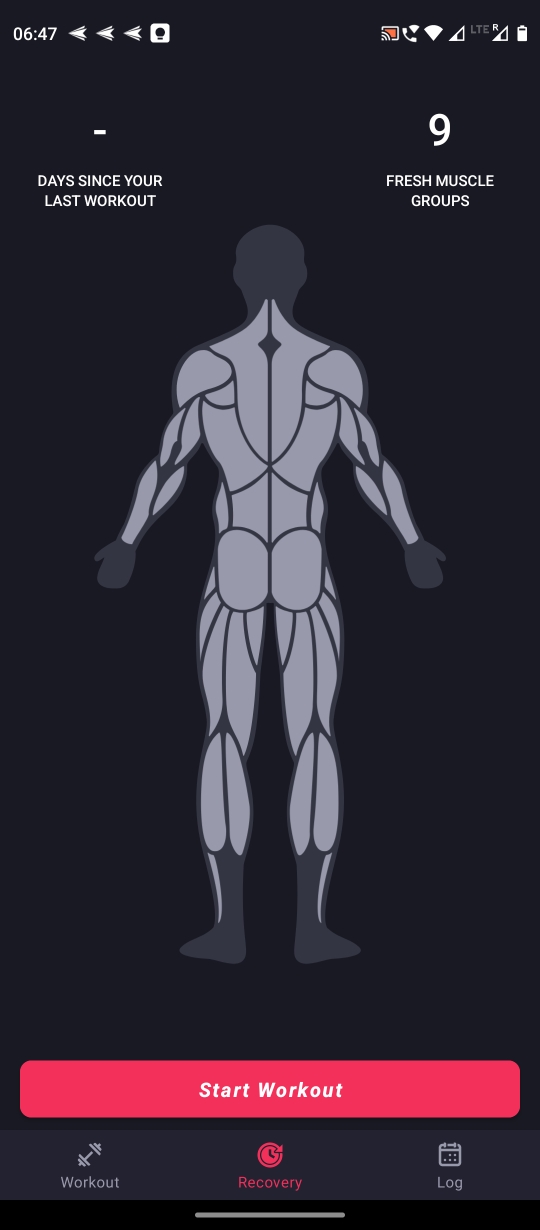 Fitbod workout app pros and cons
Pros:
Super easy to use!
Makes exercise plans specifically for you, based on what you want and what you have.
Gives you all the details on each type of exercise, and tracks how well you're doing.
Cons:
Trying to keep up with Android's updates is like trying to find your way out of the Bermuda Triangle - no matter what you do, you'll never get out!
Using this app? Be ready for a wild ride – expect it to be filled with bugs.
Monitoring progress on an Android device? Forget it – that's an impossible task!
Is Fitbod still worth it in 2023? Read our full guide to find out.
How much does Fitbod cost?
Unfortunately, you can't get Fitbod without spending some money - prices range from $10 a month or so, and sometimes you can even get a deal! But if you want to check it out before deciding whether to buy it, there's a free trial.
If you don't want to spend anything, we've got a list of 5 options that are the same as Fitbod, but totally free.
Fitness AI: brief review
Fitness AI is a fitness app designed to help people reach their health and wellness goals. It provides personalized training programs tailored to the individual user's needs and preferences.
The app uses artificial intelligence (AI) to create customized training plans, track progress, and provide insights and recommendations.
Overall, Fitness AI is an excellent tool for those looking to get in shape or stay fit. It provides a comprehensive approach to training that makes it simple for users to reach their goals.
Key features of Fitness AI app
Your personalized feed is always fresh with the newest workout recommendations.
Message the FitnessAI team any time you need help from a real person.
Track your progress over time to get a better understanding of how FitnessAI is training you.
Logging workouts is a breeze!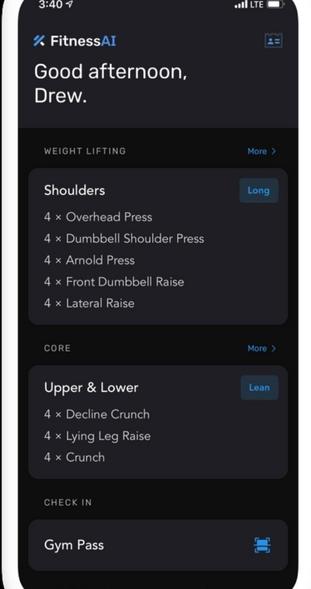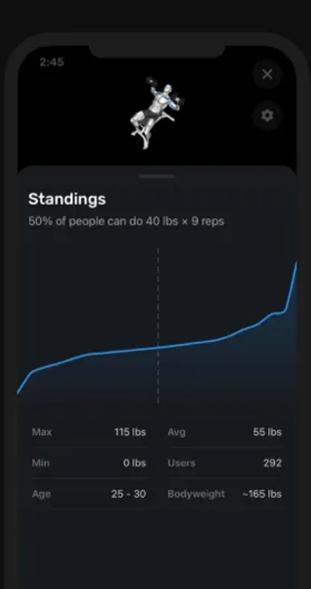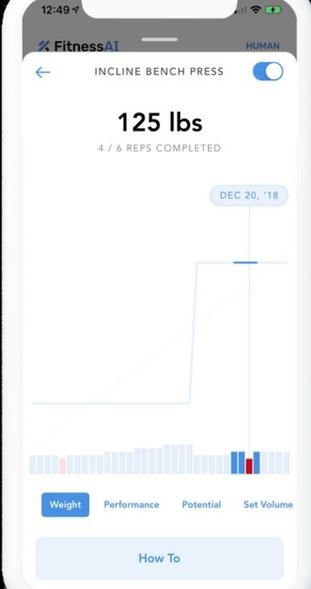 Fitness AI workout app pros and cons
Pros
The app knows how to do lots of different exercises and can even plan your workouts for you.
It's like having a personal trainer in your pocket, but better because it's super smart and can do way more than a person could.
FitnessAI is really good at helping you lift weights, whether you use machines, barbells, or just your own body.
It's based on lots of data from lots of people who have worked out before, so it knows what works best.
Cons
It sometimes pushes you too hard.
The Android app is still not out yet, 4 years after its release (2019 launch).
Quite pricy
Fitness AI app subscription and cost
Fitness AI starts at $49.99 a year, but if you look in the app store, you can find prices that will make your eyes pop - like $129.99 a year!
It does offer 7 days free trial.
Reviews and before & after photos
Testimonials can provide potential purchasers with a realistic understanding of the quality of goods or services offered, in addition to customer service. Before and after images can demonstrate the effectiveness of a certain item or technique, assisting customers in making an educated choice when considering buying something.
Real reviews and photos of Fitbod users
Jacobmarksman275, a Reddit user, did 30 Days of weight lifting using FitBod, having trouble seeing results
boeingman737, a Reddit User shared his progress pic.

Real reviews and photos of Fitness AI users
Surprisingly we couldn't find any real photos of users showing results.
Expert reviews of Fitbod & Fitness AI
Experts say that Fitbod is a great tool for anyone beginning their fitness journey and don't know what they want to accomplish. It provides lots of different exercises and is easy to use.
Fitness AI is helpful in tracking your progress when you're lifting weights. It's awesome because it shows you a picture of which muscles are being worked out, so it's simple to tell if what you're doing is actually helping.
Fitbod vs Fitness AI Comparison
Which app is the best: Fitbod or Fitness AI?
Deciding which app is the best for your fitness journey can be tricky.
Fitbod and Fitness AI both offer benefits that may make them attractive to users. Fitbod offers a personalized workout plan tailored to individual needs and goals, with access to video tutorials.
Fitness AI also plans your workout based on your goal. It also provides messaging in app when you need advice from a real person.
Both apps are easy to use, with intuitive interfaces and user-friendly design. Ultimately, the decision of which app is best for you depends on what your specific needs and goals are.
If you want to build muscle in specific areas, Fitness AI may be the right choice; however, if you'd prefer a personalized program tailored to your body type and lifestyle, Fitbod might be the better option for you.
How to choose the best workout app for you
Take into account your desired outcomes, consult user feedback, compare benefits, and weigh up any extra fees or time commitments to choose the most suitable exercise program for you. This will help you locate the optimal fitness app for your needs and assist you in reaching your goals.
Fitbod vs Fitness AI vs other workout apps?
Let's compare to other popular apps:
Strong
Strong equips you with the ability to create your own personalized workouts and save them in the app, yet it does not provide any guidance for what should take place afterwards. You must decide independently how strenuously to exercise each time in order to attain the desired result.
We have written a brief review of the Strong app.
JEFIT
JEFIT is a great app for keeping track of training routines, but the user experience may not be as dependable as expected. For an economical price of $39.99 annually, both a free and paid version are available. Unfortunately, it does not concentrate on muscle growth which bodybuilders typically search for when trying to find an application to assist in gaining mass.
There's a critical review made on the Jefit workout app.
Freeletics Fitness Workouts
The Freeletics app allows users to tailor their workout experience, giving them the choice of session duration, equipment accessible and physical fitness objectives. It specializes in bodyweight exercises, incorporating HIIT, bodybuilding-style exercises and more.
We recently compared Freelytics to Fitbod.
Is there a better app than Fitbod and Fitness AI?
When it comes to fitness apps, you've got lots of choices. Fitbod and Fitness AI are cool, but there are other options too.
If you want to bulk up, Muscle Booster app is a great option. It's like having your own dedicated fitness coach but without the hefty price tag! This application is perfect for anyone who wants to strengthen their body.
And there's Dr. Muscle, a super cool exercise app with over 23 awesome features! It helps you get fit by making workout routines that are just right for you, your goals, and the stuff you've already done. Plus, it walks you through the exercises to make sure you're doing them right.
FAQ
Who is Fitness AI best for?
If you're looking to build muscle in certain places, Fitness AI may be perfect for you; because it uses visuals that show which muscles are being used, so it's easy to figure out how your exercises are making them stronger.
Who is Fitbod best for?
Fitbod is great for anyone who wants to get in shape or make their exercise routine better! It's great for beginners and experienced athletes alike since you can adjust it to whatever fitness level you want or to reach your goals. Even experienced weightlifters can use the app to create personalized plans that will push them with more difficult reps and sets.
Who is Fitbod NOT for?
Fitbod isn't the solution if you want a speedy solution to your fitness problems. It's probably not the best option for anyone wanting to just focus on certain areas of their body, either. It's important to remember that this program might not be great for everyone and it's important to get clearance from your doctor or health care provider before beginning any workout routine.
Can you use Fitbod on Android?
Since its launch in 2020, the Fitbod app intended for Android phones has had a few issues. While iPhone users can take advantage of certain amenities such as previewing workouts and creating physical conditioning plans, these are not accessible to those employing Android devices.
Furthermore, many have experienced difficulties while attempting to sign in and are dissatisfied with the quality of customer service. Consequently, numerous people have posted negative reviews and do not feel that the cost is justified for Android customers.
We have written an in-depth article on some alternatives to the Fitbod Android app.
Is there a free version of Fitbod and Fitness AI?
Currently, Fitbod isn't giving away its product without any cost. But they do give you the opportunity to give it a go for 14 days before you decide to purchase it. Fitness AI is also not free! You have the chance to explore all of its features for a full week before deciding if it's right for you.
Free alternatives to Fitbod and Fitness AI
Are you in search of an alternative to Fitbod and Fitness AI? There are plenty of great options! Most of these apps can do exactly what Fitbod and Fitness AI can, but without charging you a dime.
Check out Dr. Muscle! It's got more than 23 awesome functions and it's the world's best exercise program. It helps you reach your fitness goals by making workouts that are just for you, depending on what equipment you have and what you've done before. Plus, it'll give you help during your workout!
Unlike Fitbod, this app is all about changing your body's shape. Plus, it's like having a personal trainer with special features that adjust your workout, recovery, and nutrition right away!
Or if you're short on time, 7 Minute Workout can get you a quick workout!
We have written an article to review the best gym & weight lifting apps to help you choose better.
Fitness AI or Fitbod to get in shape and build muscle?
Fitbod is an awesome fitness app that helps weightlifters get buff and slim down with regular use. But if you're looking for something more, Fitness AI provides workout plans that help to build muscle in specific areas using its graphics.
There's an article on the 5 best bodybuilding apps for muscle hypertrophy.