Fitbod vs Freeletics in 2023 : Weight Lifting Apps Comparison and Expert Review
Which app is the best workout companion for lifters?
If you want to enhance your workouts without having to shell out a lot of money on exercise gear and private teachers, you've discovered the right article.
Here, we'll evaluate weight lifting applications Fitbod and Freeletics, and let you know how they compare. After examining both programs, we observed:
Key features
Pros and cons
Common user feedback
Why this review is different
If you investigate Google for assessments of Fitbod and Freeletics, you'll observe they are not precise. Here, we examine Fitbod as opposed to Freeletics for people who lift weights. Are you into lifting heavy weights? Want to build muscle, strength, and a remarkable body? This review is for you.This review is intended for you.
Let's get started.
Fitbod: brief review
When you become stuck on your journey, it can take months to observe visible improvement. However, when you stop trying, all of the progress may be lost and require a restart. Consequently, if there's one key to reaching optimum health and shape, it's hiring a personal coach.
An exceptional trainer will ensure that you stay on track for an extended period of time and reach the optimal fitness level that is possible for your body type. Nevertheless, it must be acknowledged that trainers are not suitable for everyone; being a trainer myself I can certainly attest to this fact.
Hiring an experienced, qualified coach can be an expensive proposition, with charges ranging from $60-$100 per hour. Over time these costs can add up to thousands of dollars.
Furthermore, most trainers require a scheduled appointment and will still bill you for missed sessions. Yikes! That's where a fitness app like Fitbod comes in handy. It works like having a personal trainer in your pocket and will tailor your program to some degree as you become fitter and stronger.
Key features of the Fitbod app
Individualized exercise routines
Made to fit your equipment
Muscular rehabilitation plan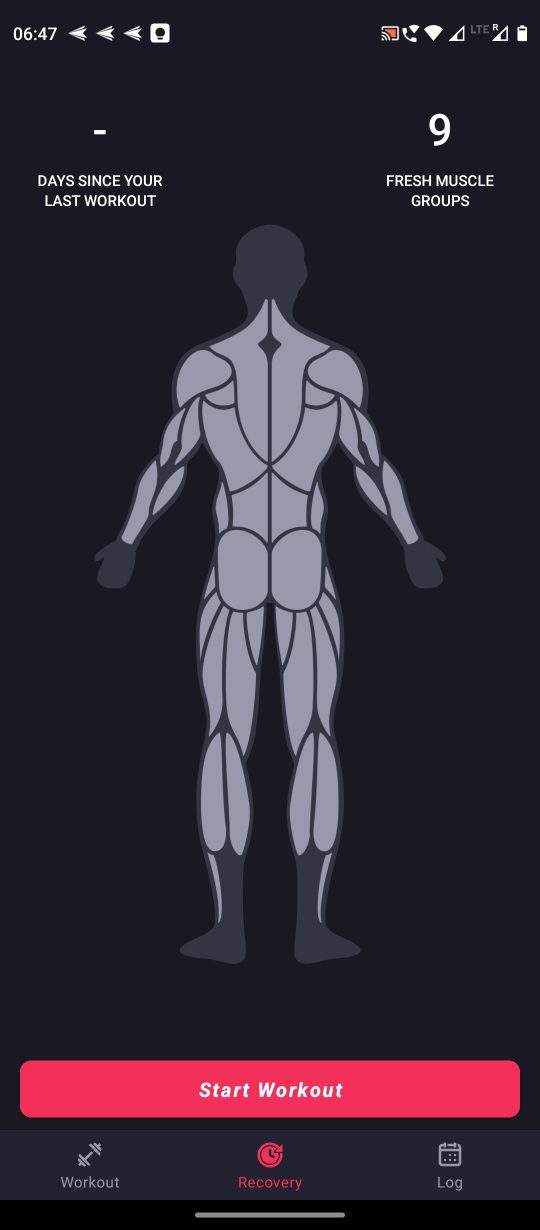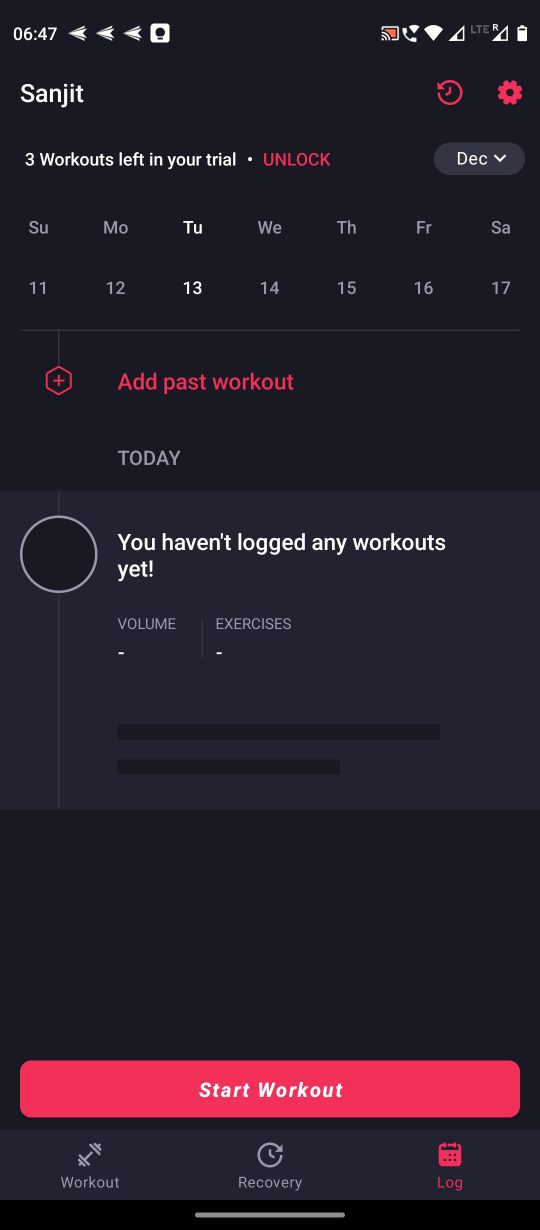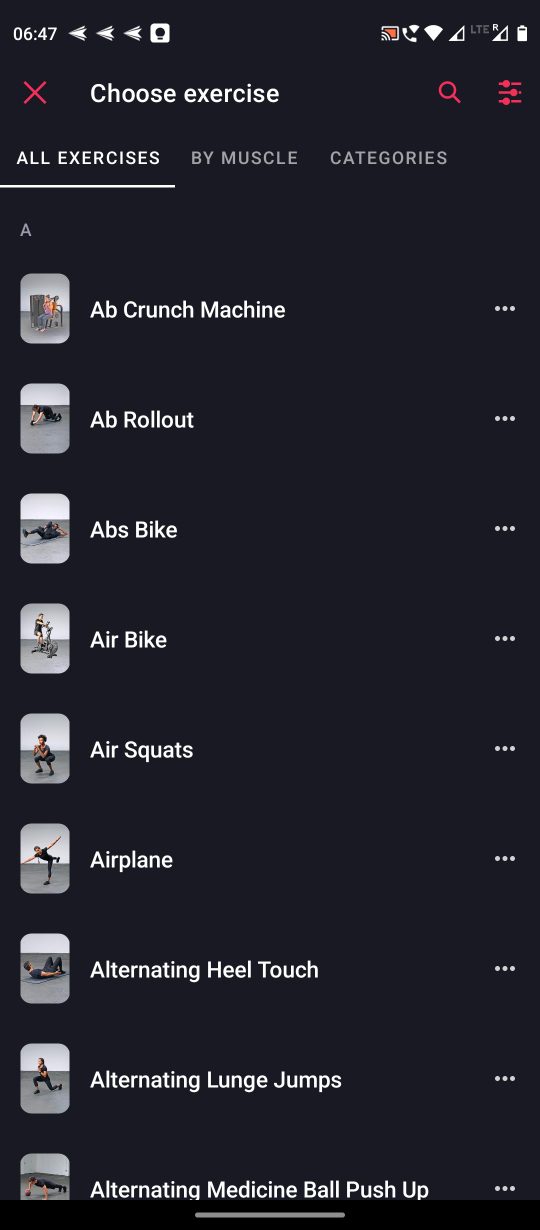 Fitbod workout app pros and cons
Pros:
Easy to use and navigate
Designs exercise regimens tailored to your objectives, capacity, and available apparatus.
Thorough examination of every exercise session and keeping track of development
Cons:
Was only available for iOS devices for a long time (Android app is new and users report it's way behind)
The app does not come free – it requires $12.99 for a monthly subscription or $79.99 for an annual one.
Several customers have expressed dissatisfaction regarding customer service's lack of responsiveness.
Some users describe it as a "chance exercise creator" - that there is not enough programs.
How much does Fitbod cost?
Unfortunately, Fitbod is not gratis. It's a paid app that requires a subscription. The expense of the app relies upon the span of the subscription but usually commences at approximately $10 per month (Fitbod does offer discounts).
In case you wish to experiment with the app before purchasing a paid subscription, there is also a free trial. Still, this free trial is limited; as of now you are restricted to 3 workouts. If you need an entirely free alternative, we have a guide with 5 options identical to Fitbod.
Freeletics: brief review
Freeletics is an excellent and comprehensive fitness app, designed to help users reach their goals in a short period of time. It consists of full-body workouts, nutrition plans, and more.
The app offers a variety of exercises that are tailored to each user's needs and preferences. Additionally, the app has built-in tracking capabilities so users can monitor their progress as they go.
Freeletics also offers personalized recommendations for specific goals such as weight loss or muscle building.
All in all, Freeletics is a great choice for anyone looking for an effective workout program that can be tailored to their own individual needs.
The app is easy to use with its intuitive interface and provides an enjoyable experience overall.
Key features of Freeletics app
Freeletics creates a customized training plan
Freeletics provides a comprehensive nutrition guide.
Users can take part in weekly challenges with the community
The app has an active community of users who are always willing to encourage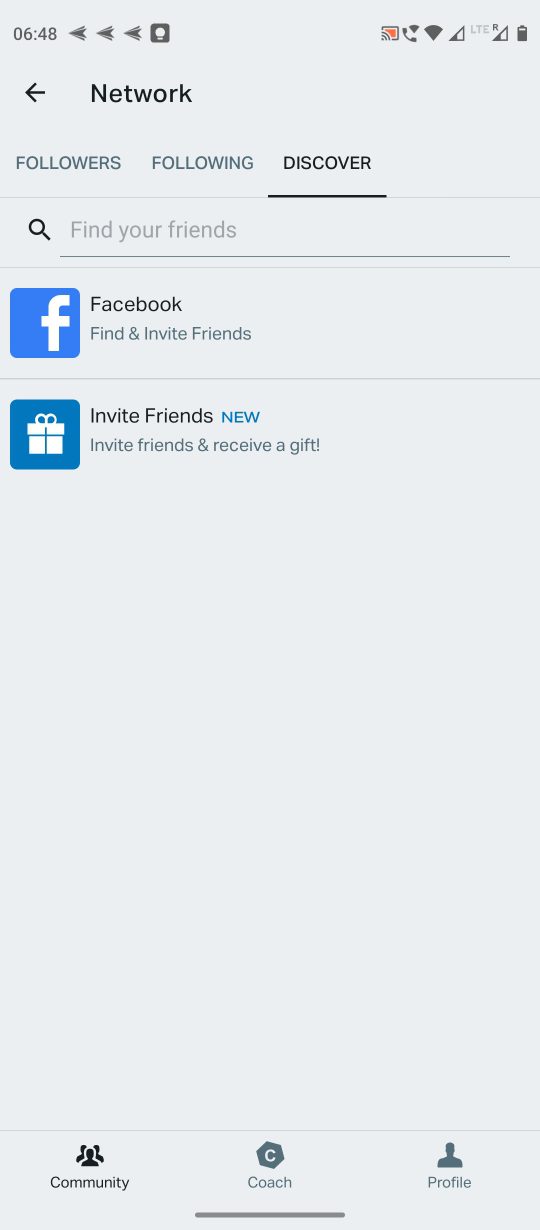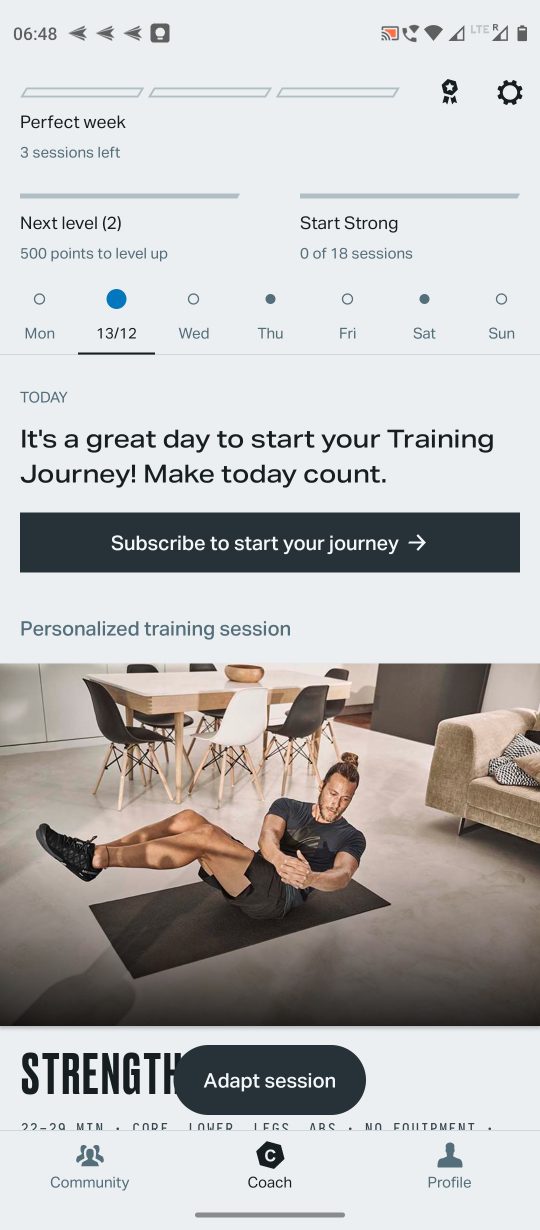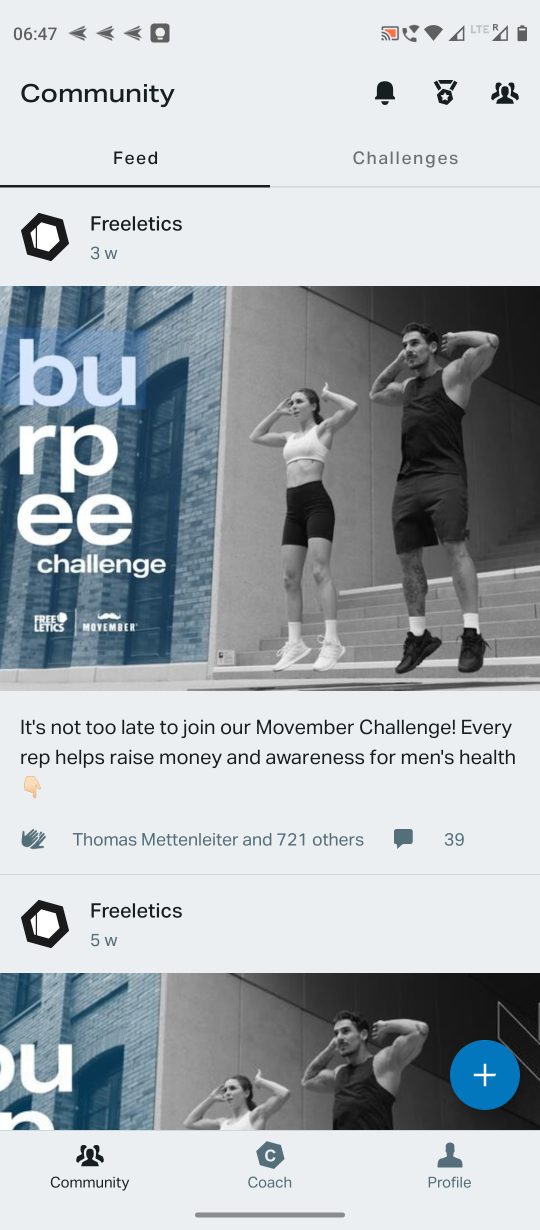 Freeletics workout app pros and cons
Pros
Highly advanced AI mentoring and cyclic feedback;
Personalized exercise routines that fit the individual's physical capability and ambitions;
Little required apparatus;
A supportive community of like-minded individuals – a great source of encouragement;
Weekly posts and health advice;
Capable of linking information with HealthKit and Apple Health;
Detailed guidance on how to perform each movement;
Offers low impact modifications and alternative activities;
Confirms the chance to integrate training with nourishment.
Cons
Inefficient customer service;
No pre- or post-exercise exercises included;
Also, no accompanying music. The workouts can become quite uninteresting.
Freeletics app subscription and cost
The most advanced version of Freeletics, called the Freeletics Coach, comes in 3 month, 6 month, and 12 month plans. It begins at $35 per quarter but the payment structure is quite rigid with no option to change plans after 14 days. Nevertheless, it's a reliable app for bodyweight HIIT exercises at home.
Reviews and before & after photos
Reviews can provide potential customers with valuable insight into the quality of products or services provided, as well as customer service. Before & after photos can show the effectiveness of a particular product or process, helping customers to make an informed decision when considering making a purchase.
Real reviews and photos of Fitbod users
Jacobmarksman275, a Reddit user, did 30 Days of weight lifting using FitBod, having trouble seeing results
boeingman737, a Reddit User shared his progress pic.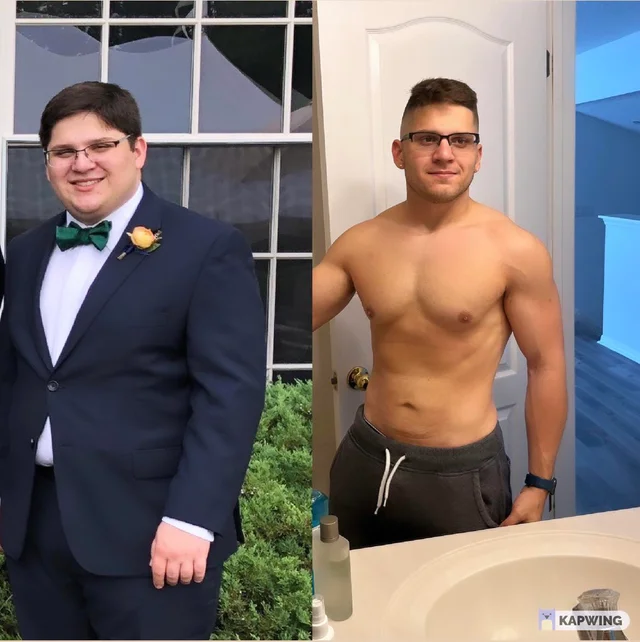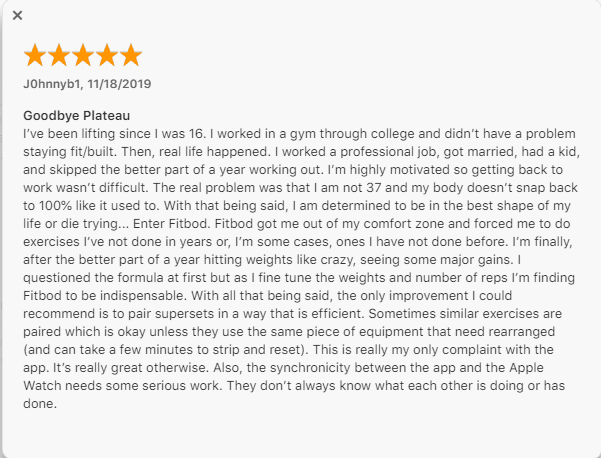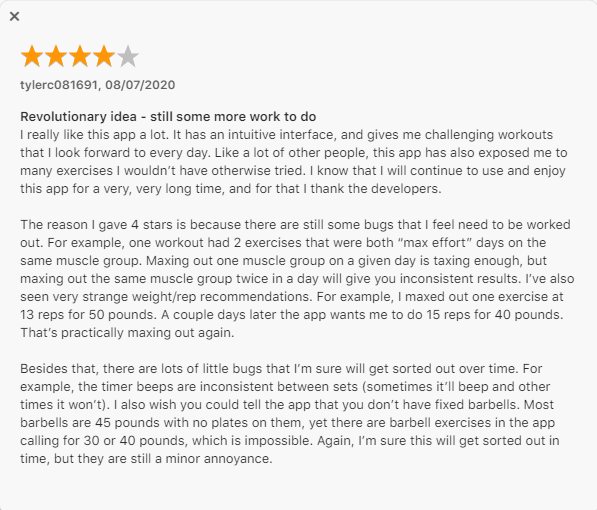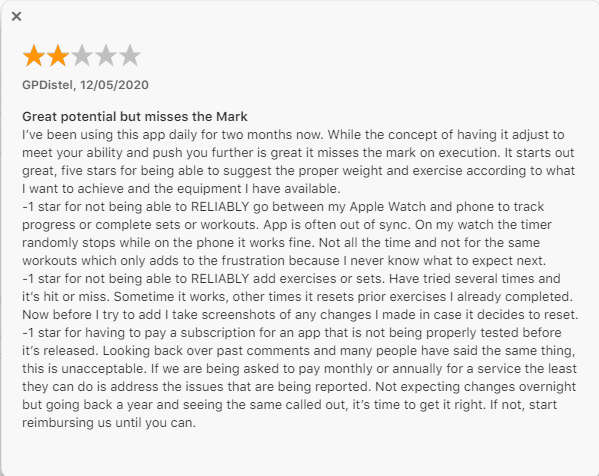 Real reviews and photos of Freeletics users
By NicholasCaldwell510 - Imgur.com - 14 Weeks Freeletics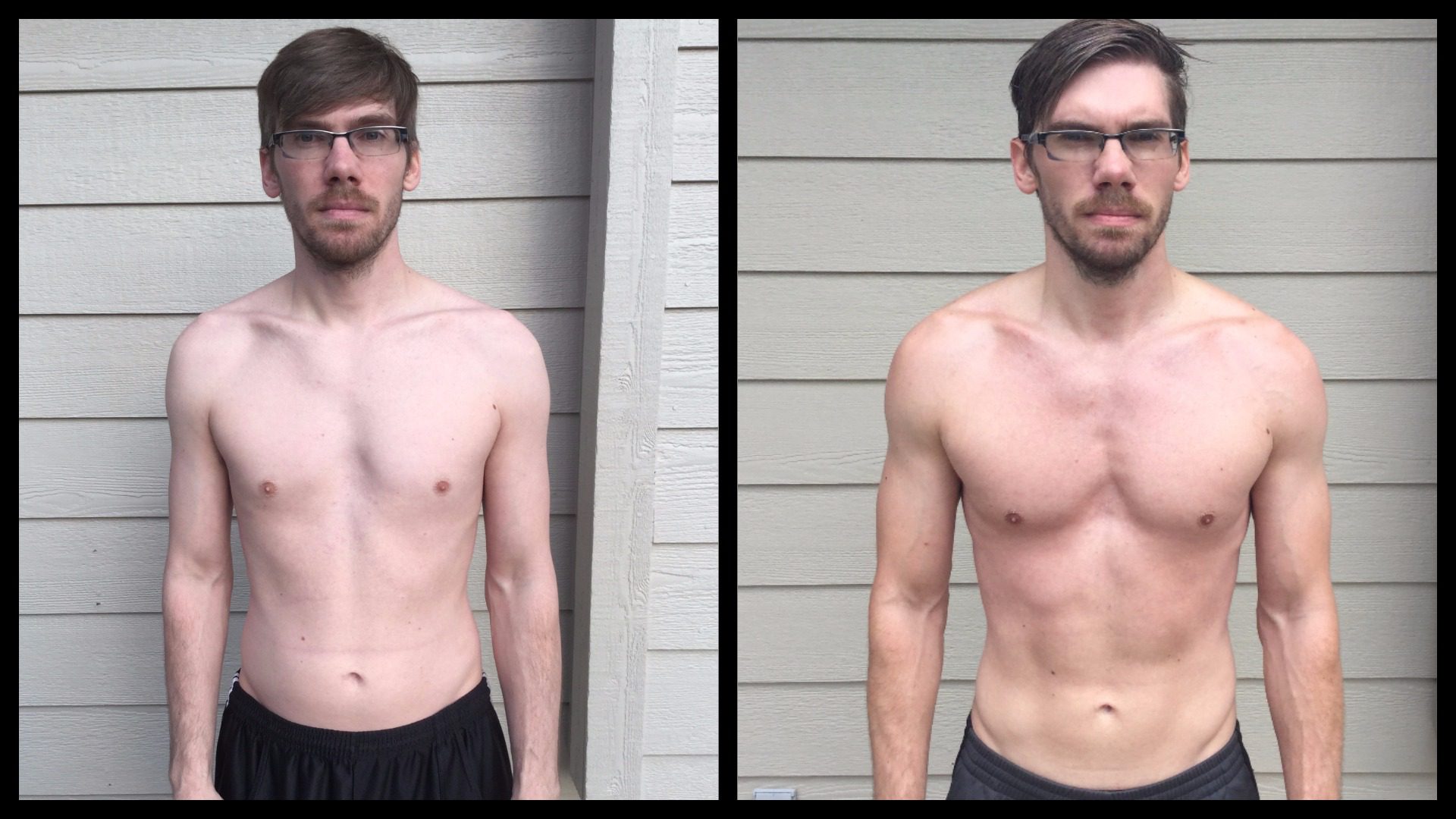 By taka_maru - Reddit.com - 51 days. Freeletics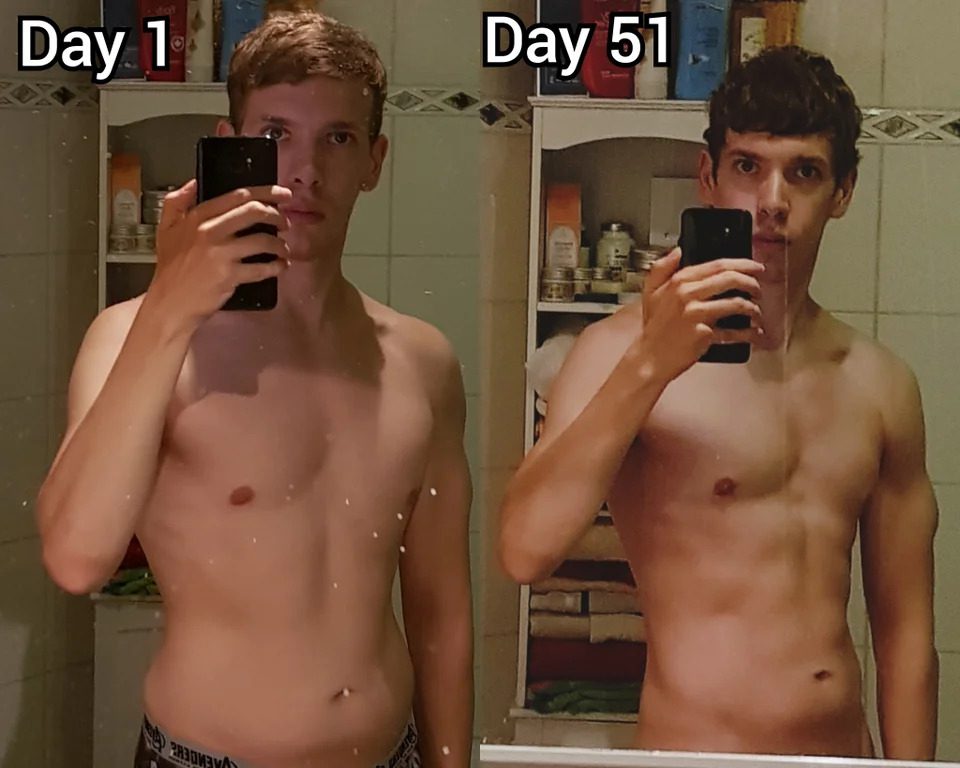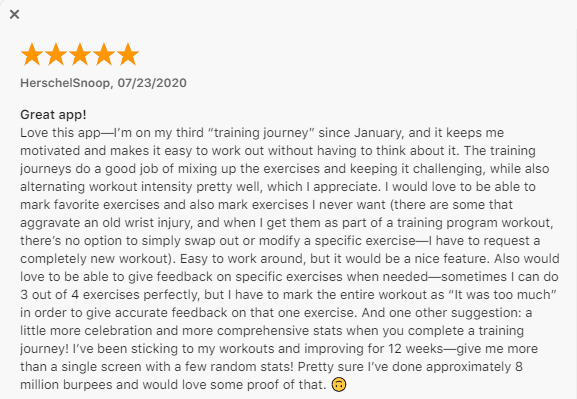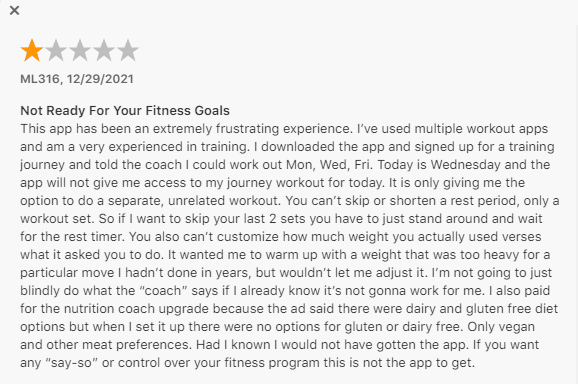 Expert reviews of Fitbod & Freeletics
Expert reviews of Fitbod and Freeletics have been overwhelmingly positive. Fitbod is an app that offers personalized fitness plans, tailored to individual goals and fitness levels.
It provides a great range of exercises with detailed instructions, including video tutorials. Freeletics is an app mainly designed for HIIT training, offering hundreds of workouts and challenges across many different skill levels.
Both apps offer a variety of challenges and progressions to help keep users motivated and on track with their fitness goals.
Fitbod vs Freeletics Comparison
Which app is the best: Fitbod or Freeletics?
When it comes to choosing a fitness app, Fitbod and Freeletics are two of the most popular options. Both apps offer personalized workout plans and tracking capabilities, so ultimately it comes down to personal preference.
Fitbod focuses on strength training exercises and offers an extensive library of workouts tailored to your goals.
On the other hand, Freeletics has more of a HIIT focus with shorter and more intense workouts.
Both apps have helpful tracking features such as reminders and goal setting tools, but Fitbod also provides users with nutrition advice which is a plus.
Ultimately, both apps are great options for anyone looking to improve their fitness level, so it really depends on what you're looking for in an app - whether it's strength training or HIIT focused workouts.
How to choose the best workout app for you
When choosing the best workout app for you, there are several things to consider. First, think about your fitness goals – do you want to lose weight, gain muscle, or just stay active? Knowing what you want to achieve will help narrow down the type of app that is best for you.
Next, look at reviews from other users and read through the features offered. Some apps may offer challenges or built-in programs that others don't have. Consider if there are any additional costs associated with using an app as well as any subscription fees.
Finally, think about how much time and effort you're willing to put into using a specific app – some require daily use while others may only need a few minutes a week. With all these factors in mind, you'll be able to find the best workout app that fits your lifestyle and helps you reach your goals!
Fitbod vs Freeletics vs other workout apps?
Let's compare to other popular apps:
Strong
Strong gives you the capacity to construct your own customized physical fitness regimens and store them in the app, yet it does not suggest anything for what should come next. You'll need to decide for yourself how hard to work out each time so as to gain the sought-after outcome.
JEFIT
JEFIT is a great app for monitoring exercise sessions, however the user interface could be more reliable. It is cost efficient at $39.99 per year and there is a complimentary version as well. Regrettably, it does not provide the emphasis on muscle building which many bodybuilders are looking for from an app that helps to bulk up.
Dr. Muscle
Dr. Muscle utilizes the information you put in the app with AI to formulate personal workout regimens tailored specifically for you with 59% more expeditious outcomes. It eliminates haphazardness from intricate physical fitness notions like DUP or RPE and merely guides you on what to do next. With Dr. Muscle, each exercise stretches you beyond your comfort level, which is where the most growth takes place.
Try Dr. Muscle to Build Muscle Faster - Alternative to Fitbod & Freeletics
Is there a better app than Fitbod and Freeletics?
When it comes to fitness apps, Fitbod and Freeletics are two of the most popular options available. Both have their pros and cons, but there may be better alternatives depending on your needs. If you're looking for an app with a wide variety of workouts tailored to your individual goals, then there are no-cost options such as Nike Training Club, offering more than 185 exercises in different areas such as strength, stamina, yoga, mobility, etc. Also, 7 Minute Workout is a brisk and efficient way to have an excellent exercise session in a short period of time.
FAQ
Who is Freeletics best for?
Freeletics is great for those who are looking to challenge themselves and push their bodies beyond their limits. Freeletics has more of a HIIT focus with shorter and more intense workouts. With its high-intensity exercises, personalized guidance, and variety of options for every type of user, Freeletics is the perfect choice for anyone looking to make significant gains in their overall health and fitness levels.
Who is Fitbod best for?
Fitbod is perfect for anyone looking to get into shape or improve their existing fitness routine. It's an ideal tool for beginners and experienced athletes alike, as it can be tailored to any fitness level or individual goals. Experienced lifters can benefit from the app's ability to create custom programs that will challenge them with increasingly difficult sets and reps.
Who is Fitbod NOT for?
Fitbod is not for those who are looking for a quick fix to their fitness needs. It is also not for those who want to only focus on specific muscle groups. It is important to note that Fitbod may not be suitable for everyone and should be used in consultation with a doctor or medical professional before beginning any fitness program.
Can you use Fitbod on Android?
Yes, the Fitbod app is accessible on Android, but since its launch in 2020, it has been experiencing woes such as a partial set of features, sluggish advancement, and customer service that is far from satisfactory.

Android users are yet to experience certain features available to iOS users like accomplishments, timed intervals, upcoming workouts preview, streaks and workout schedule.

Additionally, signing in has not been made easier with more options.

The complaints have caused a surge of negative ratings and a prevailing view that the Android version is not worth the cost.

We have written an in-depth article on some alternatives to the Fitbod Android app.
Is there a free version of Fitbod and Freeletics?
Fitbod offers a free trial while Freeletics has a free version.
Free alternatives to Fitbod and Freeletics
If you're looking for an alternative to Fitbod and Freeletics, there are several great options available. Many of these apps provide the same features as Fitbod and Freeletics but without the cost. There are free options like Nike Training Club, which offers over 185 free workouts in various categories such as strength, endurance, yoga, mobility, and more. 7 Minute Workout is also a quick and effective way to get a good workout in a short amount of time.
We have written an article to review the best gym & weight lifting apps to help you choose better.
Freeletics or Fitbod to get in shape and build muscle?
Fitbod focuses on strength training exercises and offers an extensive library of workouts tailored to your goals. So, it's better to use Fitbod to get in shape and build muscle. Freeletics is great for those who are looking to challenge themselves and push their bodies beyond their limits. Freeletics has more of a HIIT focus with shorter and more intense workouts.
Try Dr. Muscle to Build Muscle Faster - Alternative to Fitbod & Freeletics